Discover more from SIPS
Travelling around the world in search of the ultimate hot chocolate. A weekly(ish) email with hot chocolate news from around the world, reviews, travel tips and advice on supporting sustainable cocoa. (SIPS will be back early 2024)
Issue 42: Valencia, Spain
Hola!
Thanks for reading SIPS! Subscribe for free to receive new posts and support my work.
If you follow me on Instagram (@ultimatehotchoc), you will know that I have been travelling quite a bit lately. Before I get to sharing bits from those fantastic trips, I need to finish telling you about Spain! So here are a few hot chocolates in Valencia. Honestly, I fell in love with Valencia. If you are thinking of visiting Spain, I strongly recommend that you make sure you spend time there. Rent an apartment if you can, shop at the local market and make sure to pack good walking shoes. Ok, here we go….
Xoco & Vero
This family run business has been making chocolate since 1823 and continue to make chocolate using the formulas and techniques of their ancestors. Their specialty is to make bollos, unrefined cylindrical chocolates wrapped in paper. For 2 euros you can get a small cup of their chocolate a la taza artisan either plain or flavoured, with a whip cream or liquor, or all the above!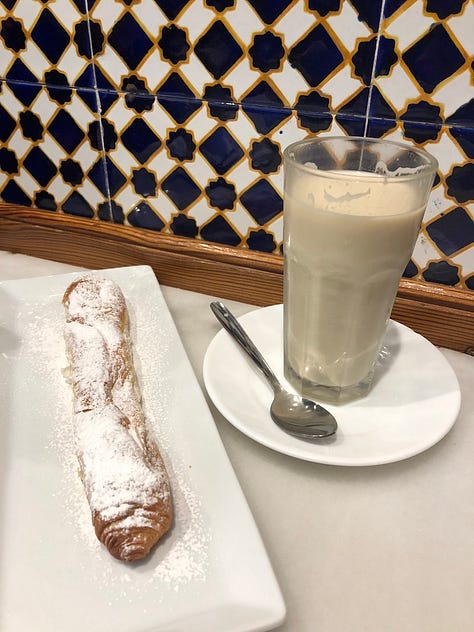 Santa Catalina
I love Valencia. There is just something so warm and inviting about this city. It is easy; easy to get around, easy to talk to people, easy to eat good food, easy to find good chocolate. I don't know what it would actually be like to live there but I'm willing to give it a try. I'd set up near Horchateria de Santa Catalina, the place to have horchata, a typical drink made with tiger nut and served cold along with a sweet sponge cake called a farton. They also serve chocolate and churros. Everything I had here was fantastic and the location is stunning. Come at least twice, once to sit in the downstairs area and once to sit upstairs and admire the colourful ceramics depicting the history of the city.
Also, make sure you visit Utopick, a craft chocolate company where Juana Rojas and Paco Llopis make beautiful chocolate. You also need to buy their small chocolate bombs called Peim that have anise liquour hidden inside.
What to do in Valencia
Visit Mercy Central, the largest market with fresh produce in Europe. While there, try to grab a seat at Central Bar for some really good tapas.

UNESCO World Heritage Site La Lonja

Walk to the City of Arts and Sciences Monument. We just walked around the outside, which is impressive, but you can also plan to spend quite a bit of time inside. There is Europe's biggest aquarium, a huge 3D cinema, Science Museum, Arts Palace, open access garden and conference space.

Plan your trip to coincide with March 19 to experience the Fallas. Every year two Fallas are saved from being burnt and these are all exposed at the Fallas Museum.

Paella originally comes from Valencia and there are many good places to try it. Try La Peptic, Levante and Casa Roberto, but there are many more. Good paella is made to order and takes time, so don't rush it.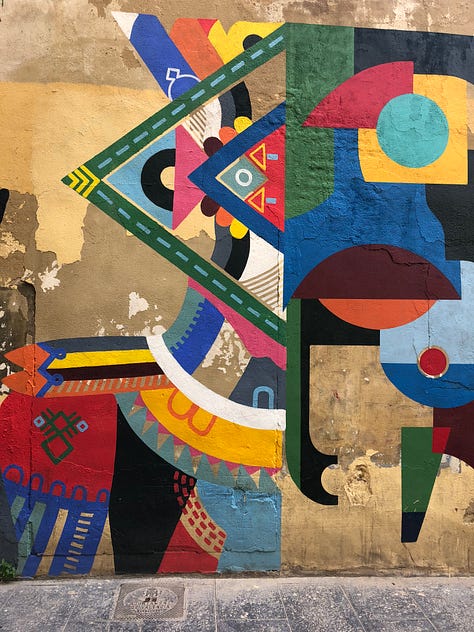 Thanks for reading SIPS! Subscribe for free to receive new posts and support my work.